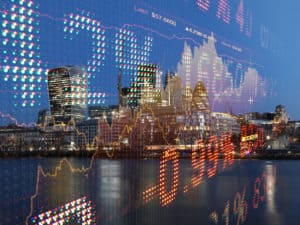 The Financial Conduct Authority (FCA) has responded to feedback from market participants stating that trading venues face little competition over market data, which allows them to increase prices of vital trading information.
As part of a 'call for input', the FCA is seeking comment on the issue to explore whether the regulator should take action to address the problem.
Focusing on the pricing of market data, the FCA raised concerns that firms could pass on the higher costs of data to end investors. Higher prices could also limit access to, and use of trading data, which may impact liquidity, volatility and the pricing of securities.
"There is rapid and wide-ranging innovation in data in wholesale markets as firms become better able to gather and analyse data," said Christopher Woolard, executive director of strategy and competition at the FCA.
"More efficient, comprehensive and timely data for wholesale market participants have the potential to generate significant benefits. But these changes may also create new risks that may require us to act. We are launching this review to better understand any risks and assess whether FCA action is needed."
The call for input follows the European Securities and Markets Authority's (EMSA) recent look at trading data prices in Europe, which found while the picture varied for trading venues and data packages, overall the price of trading data had indeed increased.
ESMA also said in December that MiFID II had failed to address the issue around market data fees, which market participants across the region and in the US have raised with authorities.  
In the US, the Securities and Exchange Commission has made moves to bring down the costs of market data by expanding its equity consolidated tape, or SIPs, to include depth of book data. Exchanges usually charge a premium for the extensive trading data, but banks and buy-side firms have argued that firms that cannot afford that data are at a significant disadvantage.
The FCA's call for input is open for comment until 1 May this year, after which the feedback will be assessed and a statement published by the regulator in Autumn this year.