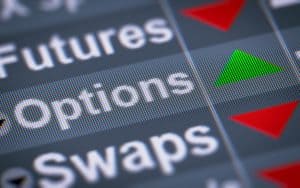 FIA Tech, a subsidiary of the Futures Industry Association (FIA), has expanded its brokerage service, Atlantis, with the addition of support for US listed options. 
The US listed options functionality was developed in assistance with the Option Clearing Corporation (OCC) and two major banks have gone live with brokerage processing of the new offering. 
The new functionality shares the same workflows and formats as other exchange traded derivatives available on the Atlantis platform, which offers trade processing and broker calculation, settlement, payment management and fees relating to activity between brokers.
FIA said the expanded remit will enable automation and create a standardised invoice format and process for the listed options market.
"In addition to creating efficiencies, having US listed options on Atlantis will increase straight-through processing for brokerage and drive additional benefits for our customers on the buy side. We are delighted to be the first of a growing network of brokers," said Tom Neville, global head of listed derivatives brokerage at US investment bank Morgan Stanley.
The expansion of the Atlantis platform follows a major $44 million investment in FIA Tech from almost a dozen clearing firms including major institutions Goldman Sachs, JP Morgan, and UBS in a bid to innovate the derivatives industry. 
FIA Tech said it planned to use the funding to develop its existing products serving the market and launch new solutions to improve infrastructure across the listed and cleared derivatives industry. 
"This is the first step in FIA Tech's strategy of bringing the innovative solutions we have developed for futures to the wider derivatives industry," added Nick Solinger, chief executive officer at FIA Tech. "Having all products on a single global platform creates efficiencies and synergies for operations and accounts payable/receivable teams."