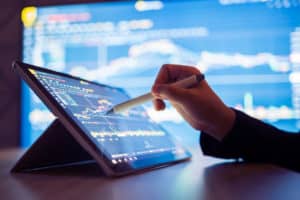 Fixed Income Clearing Corporation (FICC) has agreed to pay an $8 million penalty to settle claims from the SEC that it had inadequate risk management policies within its government securities division.
According to the US regulator's order, between April 2017 and November 2018, the clearing house failed in its requirements to have the correct procedures in place for holding sufficient liquid resources to meet its obligations if a large participant failed.
The SEC found that FICC failed to conduct the correct analysis of the reliability of its liquidity arrangements or conduct the correct diligence of its liquidity providers.
It also found that between 2015 and 2016 FICC did not adhere to rules that required it to have the correct policies in place around maintaining and reviewing its margin coverage. During this period, the SEC claimed that FICC failed to correct two "erroneous assumptions that inflated its coverage" despite these being flagged by the regulator.
As a substitute for both sides of every transaction that it clears, the SEC found that FICC's actions could've resulted in significant costs for not only itself but other participants and the wider market.
"A failure by FICC to have proper risk management policies and procedures in place could adversely impact the broader U.S. financial system," said Gurbir S. Grewal, director of the SEC's division of enforcement. "Today's order not only ensures that FICC maintains appropriate policies and procedures, but also that it is at all times prepared to fulfil its obligations to the financial markets."
FICC agreed to the penalty and a censure without admitting or denying the findings of the SEC's order.