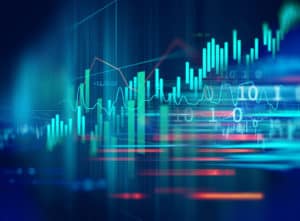 Beginning 1 November, Cboe plans to list additional LEAPS (Long-term Equity AnticiPation Securities) options on the S&P 500 Index (SPX).
The new options will offer expiration dates in December 2024, December 2025 and December 2026.
LEAPS options are similar to standard options, but with extended expiration dates of several years into the future, and are designed for market participants wanting to invest for a longer time-horizon.
The new options will provide market participants with more efficient tools to trade, manage risk or gain exposure to the broad market for a much longer time frame compared to standard options that have monthly expirations.
According to Cboe, institutional investors who currently trade SPX only in the over-the-counter (OTC) market, will be provided with solutions to trade SPX options in a regulated and transparent marketplace that offers price discovery, central clearing and liquidity.
"We are seeing growing interest from asset managers, insurance companies and pensions globally to trade longer-dated SPX options on-exchange, and are pleased to meet increased customer demand with these additional listings," said Arianne Criqui, senior vice president, head of derivatives and global client services, Cboe.
"Many institutional investors have been long-time users of LEAPS options, and as their assets under management continue to grow, we expect these listed options will become an increasingly important hedging tool for investors seeking to manage risk."
In addition, global market maker Optiver will support Cboe by contributing to the provision of liquidity and client order flow to these new options when they launch.
"With the listing of three-, four- and five-year SPX options on Cboe, market participants will have the opportunity to access longer-dated derivatives strategies in the world's most active index on-exchange," said Leaf Wade, institutional trading lead at Optiver.
"We're proud to collaborate with Cboe on the launch of these listings, an important step in the move from over-the-counter trading to the listed and centrally-cleared space."
Earlier this month, Cboe extended its partnership with MSCI to broaden their strategic relationship.
Following several years of collaboration between the two firm, the new agreement will extend Cboe's rights to offer options trading on MSCI global indices through 2031.