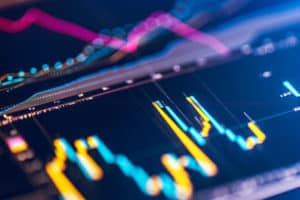 FINBOURNE Technology has appointed Robert Byrne as chief technology officer (CTO), as the firm pushes forward with its cloud-native, API-first investment data management platform, LUSID. 
Byrne's appointment comes as part of FINBOURNE's ongoing expansion into North America and Asia-Pacific, as well as the firm's continuous hiring drive to build its core team.
He brings over 20 years' experience in financial services to FINBOURNE, having previously served at Barclays Capital, RBS and UBS Delta.
Byrne also brings experience relating to the evolution of market, trade data transparency and eliminating operational inefficiencies, which aligns with FINBOURNE's goals to lower investment costs and to increase transparency in the industry.
As part of his new role, Byrne will manage a team of developers, helping them identify feasible market opportunities and build necessary functionality using SaaS technology and API-led data tools.
He will work alongside new domain experts across the UK, North America and Asia-Pacific, including Martin Shaw, who recently joined the firm's engagement team, bringing product management and sales experience from SimCorp and Charles River Development.
"Having worked with some of the founding members in the past, and with a shared philosophy on the capabilities that a strong data management foundation can deliver, I am genuinely looking forward to contributing to FINBOURNE's mission, and to evolving its interoperable data stack, to fix inherent data struggles and provide a future-proof solution," said Byrne.
FINBOURNE's portfolio management system, LUSID, has supported various financial institutions including Refinitiv, LSEG and Fidelity International. In November last year, Baillie Gifford joined the list of institutions using the platform to help improve its investment data management.
Moving forward, the firm is looking to enter the private markets space, it revealed.