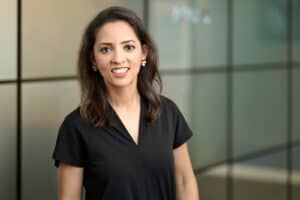 Aquis Exchange recently launched a dark pool into Europe. What drew the decision to enter this space?
Having focused on lit for the first few years of our existence, we considered it to be a good time for us to add dark trading to our offering – it's something that we had considered for a while. In the last few years, there's been so much going on with Brexit and Mifid II, so this year was the ideal time, giving us the chance to enter that space. Feedback from pretty much all of our stakeholders was that dark functionality is still very important to them. A significant step to providing that was assuming the activities of UBS MTF, which took place in April this year.

In the interim period, the months between April to September, we brought that on to our own technology platform and launched the EU dark book. Since UBS MTF only ran a dark pool in the UK, post-Brexit, the logical first step for us was to launch an EU version of that. Going forward, we're going to continue to innovate in that space. It's not just a matter of moving straight on to something else now that we have a dark book. We're trying to be very competitive from a cost perspective as well – that's very important to us and the market. We offer a much lower trading fee for our dark books. We charge 0.1 basis points for all dark trading and we believe that adds another string to our bow. In general, if you look at dark trading, periodic auctions and closing auctions, those have all grown as a percentage of the European market over the past five or six years. The addition of an EU dark book means we're very well positioned in all of those areas now to move forward.
How do you see dark trading evolving in the coming years? 
It's clear that dark trading is a valued part of the toolkit for both the buy- and sell-side. Our next step, now that we've migrated the dark books onto our own platform, is to add some sweep functionality, which would make it much easier for members to access our services across the whole spectrum of transparency, rather than having to target each service in isolation. From a regulatory perspective – beyond proposals and consultations – we're all still waiting to see what changes will be made to EU regulations on dark trading. Right now, divergence between the UK and EU continues to look most likely. The latest proposal, by the Czech Presidency, being a single, 10% cap on dark trading.

There's been more movement in recent weeks in the UK, including the Wholesale Markets Review and the publication of the Edinburgh reforms. Here in the UK, there has been commitment to removing dark caps and that will be an important step in the evolution of dark trading from here. Based on what's changing in the UK, it depends on how dark trading will increase as a result in the next year or two. The EU could potentially follow suit and table further adjustments, or the regulators in the UK will keep a close eye on what happens to dark trading volumes over here after their changes. It could equally be that if those volumes increase to levels beyond what they're comfortable with, then maybe they might step in and try and fine tune things. For us, it makes it more important to keep innovating in the lit, which would then make that more attractive as a place to trade without regulators needing to add more curbs on dark trading.
Why do you think the European market is so fragmented and what impact does this have on liquidity?
Most changes in regulations, especially to drive competition or to improve things for investors, will understandably result in fragmentation. If we go back to Mifid I back in 2007, that was without question, hugely beneficial to competition. It led to improvements in exchange technology and it massively reduced trading and clearing fees. While it fragmented the market at the time, it was followed by a period of consolidation. Mifid I did have some unintended consequences, so it needed adjustments. However, Mifid II has clearly also prompted another round of fragmentation because new mechanisms have entered the market since then. For example, periodic auctions didn't exist before 2017. Now they account for about 4% of European equities trading. Also, several new SIs entered the market. Brexit is another key factor. From our own experience with pan-European venues such as ourselves, we've had to establish entities and operations in both the UK and the EU, which naturally, contributes to fragmentation in the market.
So much investment has gone into finding more efficient ways to access liquidity and to get the benefits of competition. Yes, it's a very complex marketplace and it doesn't make life easy for anyone, but participants can decide for themselves which pools of liquidity are most valuable to them and they all optimise to suit their strategies.
Given the volatile markets of the last year or two, what is Aquis Exchange doing to diversify and attract market participants?
To set the scene a little bit, 2023 will actually be a milestone year for us at Aquis, bringing us to 10 years since we launched. The company was founded in 2012 and we launched our lit pan-European MTF in 2013. Our first innovation at that time was very much the subscription pricing model that we're also still known for today. We were the first to introduce that sort of model to equities trading in Europe.
One of the other key services that has gained a lot of traction, particularly in the last 18 months, is our market-at-close (MAC) service. We now have the largest alternative closing auction here in Europe, accounting for about 6.5 to 7% of the European closing auctions. We initially launched with a lit order book and we were only a UK entity, because that was pre-Brexit. Since then, we have established an EU venue too. We've added periodic auctions – our auction on demand service – we've added a benchmark cross service and most recently, we've added dark trading to complete that full suite of services on our MTF. Alongside the MTF business, we've also entered the listings business with Aquis Stock Exchange, and we consider that to be the UK's challenger exchange for growth businesses. On the technology business side, since we've built all our tech in house, we have licensed that to other companies and firms around the world that need similar technology. The business as a whole – not just the pan-European business – has made a lot of effort to diversify into high growth segments of the market.