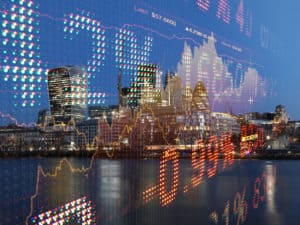 Five startups have been chosen to participate in the Investment Association's FinTech accelerator programme, following a rebrand of the initiative.
Formerly known as Velocity, the asset management trade group's FinTech scheme has now been renamed Engine. It offers financial technology startups the opportunity to connect with buy-side market participants to develop services that are looking to transform the investment process.
"The unveiling of Engine is fitting of our ambition to drive broader adoption of new technologies across investment management. Engine will continue to act as a catalyst for industry innovation, bringing together buy-side focused tech solutions addressing current and future business needs," said Chris Cummings, chief executive of the Investment Association.
The association added that the latest firms joining the programme were chosen due to the quality of their solutions and focus on key industry problems. The five newcomers include cloud solution Exabel, data management platform Fundipedia, data sharing platform ipushpull, KiteEdge and workplace advice platform Rungway.
In addition to the incoming firms, Engine has added a new taxonomy and search feature on its website for quick identification of solutions across the value chain, asset classes and technologies. The Investment Association also reiterated the importance of technology in the current times for overcoming operational challenges.
"The COVID-19 pandemic is a clear reminder that now more than ever firms should be pursuing technological avenues to help resolve the operational business challenges of the day," said Cummings.