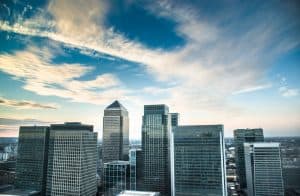 The FIX Trading Community has said it's EMEA conference will go ahead in September, after organisers were forced to postpone the event due to the coronavirus pandemic.
Originally due to take place on 12 March, the event will now be held on 18 September at the same location, Old Billingsgate in London. The FIX EMEA Trading Conference was among many industry events across Europe that have been forced to postpone in recent months.
The FIX Trading Community said that it has also moved to donate the associated catering for the now-rescheduled event to a volunteer project that supports NHS staff in the UK, known as COOK-19.
"The decision to postpone the annual conference was difficult, but the decision to donate the associated catering was not. The FIX Trading Community recognises the significant upheaval associated with COVID-19 and how, as every day passes, it is vital to both protect the welfare of individuals and bring the community closer together," FIX Trading said.
COOK-19 provides cooked meals to key workers in the NHS who are isolated or unable to cook for themselves and their families. It collects donations, food and ingredients which are delivered by volunteers as hampers and cooked meals.
At the same time, TradeTech Europe will go ahead in October in Paris after organisers were also forced to postpone the conference due to the coronavirus pandemic. The team behind the event confirmed this week that TradeTech will take place on 20-21 October, rather than in April as first planned.
"The health, safety and well-being of our attendees, partners and employees is paramount, and this is the only action that is within our power in order to make sure you remain healthy and safe during these uncertain times," WBR, the event organisers, said.