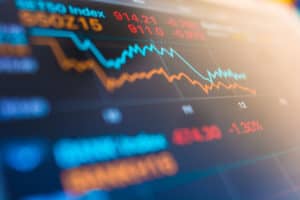 Trading systems provider FlexTrade has confirmed the addition of targeted invitations in its multi-asset trading blotter for equities.
The move will provide traders using the FlexTRADER execution management system (EMS) with targeted natural liquidity from other buy-side members and brokers that are part of the Liquidnet ecosystem.
"We are very excited to offer this innovative new functionality in partnership with Liquidnet," said Andy Mahoney, managing director for EMEA at FlexTrade. "While highly targeted, actionable liquidity, with zero information leakage, has been available for some time in our parent order blotter, this really takes it to the next level. Targeted Invitations contain machine-readable instructions on what strategy the trader should employ, which is key to workflow optimisation."
Statistics from Liquidnet revealed that minimum order size was three times large in scale (LIS) for EMEA equities, with average execution size of around $1.8 million during the first half of this year.
FlexTrade added that availability to this actionable liquidity will be critical for traders seeking best execution. Traders can access Liquidnet's liquidity in one or zero clicks, with the routing strategy defined in the targeted invitations for full control.
"Working with FlexTrade has allowed Liquidnet to deliver high quality, LIS actionable targeted invitation liquidity, directly into the trader's EMS for immediate execution," added Tony Booth, head of Liquidnet Dublin. "This is part of a broader collaboration with FlexTrade which also includes delivering leading indicators and predictive signals from Liquidnet Investment Analytics to improve our mutual customers' decision-making processes."
The TRADE's annual Execution Management System (EMS) survey is now open for submissions, allowing buy-side users to assess and rate their vendors. Buy-side clients are invited to rate their EMS providers and detail what additional capabilities they would like to see from vendors in the future. Click here to vote!