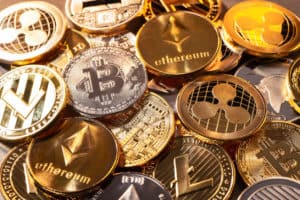 Former commissioner and chairperson of the  US Commodity Futures Trading Commission (CFTC) and industry veteran Christopher Giancarlo has joined New York-based crypto-focused investment fund CoinFund as a strategic advisor.
The renowned crypto advocate and enthusiast previously headed up the CFTC for five years.
Originally nominated by President Barack Obama in 2014, he went on to be elected as chairman by President Donald Trump in 2017, before eventually stepping down from the watchdog in 2019.
Under his leadership, the CFTC first confirmed its support for bitcoin derivatives products in 2017, laying the foundation for today's bitcoin futures exchange traded funds (ETFs).
"They [CoinFund] have been company builders and a strong partner to founders since their inception and have been helping to drive digital asset adoption in capital markets," said Giancarlo.
"I look forward to working with the management team as they help this new asset class achieve mainstream adoption."
His is the second major new appointment by CoinFund in the last six months after Citi's former co-head of clearing and FXB, Chris Perkins, left the bank after 13 years to join the crypto investment fund as president and managing director.
"Chris was a driving force in supporting innovation at the CFTC, and continues to serve as a trailblazer and advocate for thoughtful crypto and web3 policy in the United States," said Perkins.
"With his track record, market reputation, and credentials, he will bring great value to CoinFund, our founders, and our portfolio of investments."
In April last year, Giancarlo also joined post-trade and blockchain technology provider Baton Systems in April as a senior advisor.