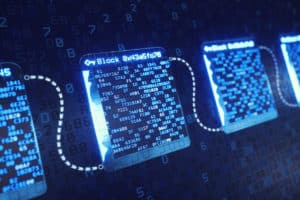 Post-trade and blockchain technology provider Baton Systems has appointed the former chairman of the US derivatives watchdog as a senior advisor.
Christopher Giancarlo joins Baton Systems in the role where he will support the firm's post-trade payments and settlements growth strategy.
He joins Baton after most recently leading the US Commodity Futures Trading Commission (CFTC) as chairman and commissioner for five years. Giancarlo was first nominated as commissioner under President Barack Obama in 2014, going on to be elected as chairman by President Donald Trump in 2017, before he eventually stepped down from the watchdog in 2019.
He currently holds several other positions, including as a senior counsel at international law firm Willkie Farr & Gallagher, co-founder of the Digital Dollar Project, chairman of the board of Common Securitization Solutions, an independent director of the American Financial Exchange, and on the advisory board of the Chamber of Digital Commerce. 
Prior to joining the CFTC, he worked as executive vice president of financial services firm GFI Group, executive vice president and US Counsel of Fenics Software, and chairman of the French American Academy. 
"Baton is solving some of the most pressing pain points in the capital markets post-trade process that have plagued the industry for decades and demonstrating the true value of leveraging modern technology to address these challenges," said Giancarlo. "Baton is enabling a solution that is working today to improve the speed and precision of collateral management." 
This is the second senior new hire from a major financial institution by Baton Systems in the last month after it appointed an FX technology expert from Swiss bank Credit Suisse, Aaron Ayusa, as its director of client success.