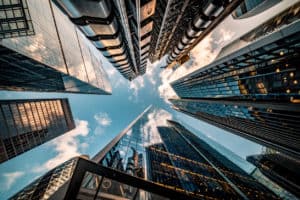 EuroCCP has made several changes to the senior management team following Cboe Global Markets' acquisition of the pan-European equity clearinghouse.
The changes to the senior team aim to position the firm as it transitions into a multi-asset clearinghouse.
EuroCCP will incorporate equity derivatives into its existing cash equities and ETF businesses to support the launch of Cboe Europe Derivatives.
Under the changes, chief risk officer at EuroCCP since 2008, Arnoud Siegmann, has been appointed chief operating officer. Jonathan Tran, who joined EuroCCP in 2018 from LCH, will take over from Siegmann as chief risk officer having worked previously as deputy chief risk officer.
Elsewhere, Ed Hughes has been appointed chief technology officer at EuroCCP. He also joined EuroCCP from LCH in 2019 to manage the clearinghouse's expansion into equity derivatives.
Cboe's acquisition of EuroCCP completed in July and it confirmed plans to launch a European derivatives business to offer trading in equity futures and options based on the exchange group's indices.
As the acquisition was finalised, Cboe stated EuroCCP will operate as an independent subsidiary, retain its name, and continue to be led by Cécile Nagel, who has been CEO of the clearinghouse since July 2018.
"Despite the huge volatility in financial markets over the last 12 months and, more recently, the impact of Brexit, we have consolidated our position as the leading pan-European equities clearing house," Nagel commented on the management changes.
"We have also reinforced our operational resiliency with the implementation of a stronger liquidity management framework, as well as a new margin risk management system expected to be deployed later this month. These appointments recognise the significant contribution that Arnoud, Jonathan and Ed have each made to these achievements."
Figures from EuroCCP revealed that the clearinghouse cleared 1.7 billion trades in 2020, marking a 31% increase on the year prior. It has also seen record volumes so far this year on Euronext markets through the preferred clearing model early this year.