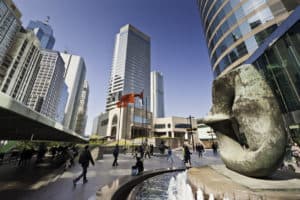 Hong Kong Exchanges and Clearing has hired the former head of capital markets strategy at SWIFT to lead its post-trade innovation initiatives.  
Lisa O'Connor has been appointed head of post-trade change, where she will be working across HKEX's clearing and settlement system initiatives, helping it to leverage new technology to expand its post-trade services. 
She will report to Glenda So, head of post-trade, who joined in April last year from Allianz Global Investors. 
"We are very pleased to welcome Lisa to HKEX. She brings extensive expertise in initiating, leading, and executing strategic initiatives in post-trade and middle-office, and I am looking forward to working with her as we continue to strengthen and advance Hong Kong's role as an international financial centre," said So.  
O'Connor joins the exchange group at a crucial time as it looks to implement and roll out a number of key post-trade initiatives. HKEX recently launched a new settlement platform through a partnership with DTCC and Digital Asset to streamline and automate post-trade processes on the Northbound Stock Connect programme. 
The platform, HKEX Synapse, will utilise smart contracts to enable asset managers, broker-dealers, global custodians, local custodians, and clearing participants to benefit from improved connectivity and enhanced capacity to handle the growing volumes of trades flowing through Stock Connect into China.  
In 2019, it also revealed plans to expand its post-trade infrastructure, with a focus on improving cross-border custody and settlement processes.  
The 'NextGen Post Trade' plan was highlighted as one of the top strategic priorities for HKEX over the next two years and included "[exploring] the development of Hong Kong as an international custody hub to enhance cross-border trading and support Mainland investors' increase outbound investment in Hong Kong and beyond." 
O'Connor, previously served as head of capital markets strategy, banking and technology at SWIFT, and spent over four years with the global standards network in Hong Kong.  
She also served in several senior roles with Standard Chartered, including head of securities services for Hong Kong and head of investor and intermediary product management, transaction banking for Hong Kong, North East Asia, and Greater China.