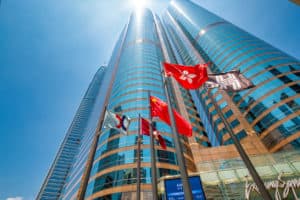 Hong Kong Exchanges and Clearing (HKEX) has launched a new settlement platform that will streamline and automate post-trade processes on the Northbound Stock Connect programme. 
The platform, HKEX Synapse, will utilise smart contracts developed by Digital Asset, enabling asset managers, brokers-dealers, custodians and clearing participants to benefit from improved connectivity and enhanced capacity to handle the growing volume of trades flowing through Stock Connect into China.
HKEX is partnering with DTCC to link HKEX Synapse to DTCC's Institutional Trade Processing (ITP) services for central matching of cross-border transactions on the Synapse platform, automating the trade confirmation and settlement notification process.  
"Embracing new technology to further develop our markets is a cornerstone of our strategy and we are delighted to work together with DTCC and Digital Asset on this exciting new enhancement to our landmark mutual access programme with Mainland China," said Charles Li, chief executive, HKEX.
The launch of the platform follows a two-year partnership with Digital Asset to use smart contracts to complete post-trade allocations and processing for Northbound trades within a T+0 settlement window.
By deploying DAML smart contracts, HKEX Synapse will be able to simultaneously create settlement instructions and provide status updates to all parties along the settlement chain, facilitating concurrent processing and greatly improving transparency for market participants.
"HKEX is raising the bar for securities markets worldwide. HKEX Synapse solves a major business problem for capital markets that legacy message-based approaches have not been able to address," said Yuval Rooz, CEO & co-founder, Digital Asset. 
"Synapse uses DAML smart contracts to automate, update and synchronise information across the market in real time – ensuring errors can be caught, exceptions can be handled and that HKEX Northbound Stock Connect can continue to grow at the pace the market demands."
HKEX Synapse is an optional platform and is expected to begin testing in 2021 with a group of pilot users, ahead of production deployment targeted for Q1 2022.
Upon launch, HKEX Synapse will extend Northbound Stock Connect's global reach via DTCC's ITP services, currently used by more than 6,000 clients across 52 markets globally, further realising the potential of Stock Connect for China's A-share market.
"HKEX Synapse will integrate seamlessly with our wider regional clearing and settlement framework, enabling real-time data synchronisation while significantly reducing risks and improving post-trade scalability and efficiency," said Stephen Pemberton, global head of product banks & broker-dealers, securities services, HSBC. "We look forward to working with HKEX and our clients across the ecosystem to define and optimise the end-to-end operating model."
Since the launch of Stock Connect between the exchanges in Hong Kong and Shanghai in 2014, institutional investor interest and participation in Northbound Stock Connect has grown significantly, especially following the inclusion of China's A-shares in major global indices. 
Stock Connect's Northbound average daily turnover in the first three quarters this year has more than doubled from the same period of 2019, to a record RMB90 billion (USD$13.7 billion).