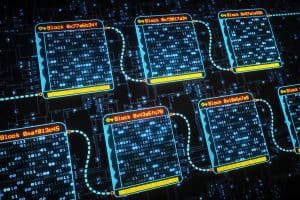 Blockchain-based post-trade services provider Baton Systems has hired a former head of FX prime brokerage at Citi to lead its business across Europe, the Middle East and Africa (EMEA).
Alex Knight has been appointed to oversee the firm's expansion and build adoption of its payment infrastructure in Europe by the region's banks and clearinghouses.
Knight joins Baton Systems from Citi where he was formerly global head of sales and client coverage for the bank's FX prime brokerage business. He departed Citi this summer after 18 years with the organisation. Prior to Citi, Knight was head of European sales at SS&C Technologies. 
"Alex's wealth of knowledge and deep connections with broader banking and financial institutions in Europe will be instrumental in helping Baton to automate the movement of assets across the financial system," said Andres Choussy, COO and former CEO of CME Group's post-trade business Traiana, who joined Baton Systems in July this year. 
"Baton is at a crucial stage of its growth and Alex's experience across FX and derivatives markets will enable us to more quickly build on the company's platform that has already established a strong reputation in the European market."
Founded three years ago, Baton Systems raised $12 million in a series A funding led by Trinity Ventures at the end of August this year. The funds will be used to bolster the firm's distributed ledger technology system, which aims to provide on-demand payments for real-time reconciliation between banks. 
"Excessive funding costs, operational inefficiencies, and risk all create a significant drag on financial markets participants. Technology can be used to mitigate these pressures," Knight commented. "Baton has evolved as one of the industry's most innovative financial technology firms, solving inefficiencies in legacy payments systems in a practical way, and I look forward to driving the expansion of its business in Europe."