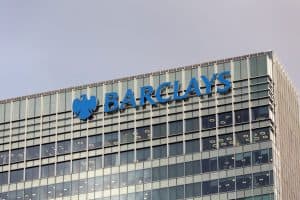 UK investment bank Barclays is optimistic on the continued growth of its prime brokerage services, despite competitors signalling a difficult operating environment in Europe.
Barclays said that in the third quarter this year it had seen further increases in prime balances as it continues to expand its financing business following a $20 billion gain in prime balances from Deutsche Bank. Risk-weighted assets within the corporate and investment bank (CIB) division increased £9 billion in the quarter to £185 billion.
Referring to the growth in prime balances, Barclays Group CEO, Jes Staley, said that the business feels positive about the market share gains in prime brokerage as it ranked sixth for prime financing in Coalition's investment bank league for the first half of the year, making it the largest non-US prime broker.
"We continue to see gains in prime brokerage, both on the equity side and on the fixed income, currencies and commodities (FICC) financing side," Staley said on the earnings call. "Let's see how we compare with the European peers as they report next week, but all the dialogue we have with the buy-side is quite good."
Barclays confirmed last quarter that it had gained around $20 billion in prime balances from European rival Deutsche Bank, after a difficult market environment forced the institution to pull out of the business and transition its prime brokerage and electronic equities trading divisions to BNP Paribas as part of a major restructure.
Staley said during the banks second quarter's earnings call when confirming the $20 billion gain from Deutsche Bank that the prime broker business is becoming an important factor for the firm's markets division.  
The CIB business at Barclays, which includes the markets division, posted a strong performance in the third quarter this year, with income up 17%, or £400 million, to £2.6 billion compared with the same period last year. Fixed income, currencies and commodities (FICC) trading revenues increased 19% year-on-year, with equities income also up 5% over the period.
US investment bank Morgan Stanley said earlier this month following its third quarter earnings results that it would continue to drive its market share in prime brokerage, after retaining its leadership as the number one prime broker globally. Jonathan Pruzan, CFO at Morgan Stanley, described prime brokerage as the 'centre of the machine' of its equity trading division.