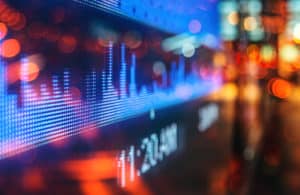 The former head of trading at Deutsche Bank has joined Pacific Asset Management in a newly created role as head of direct indexing and quantitative investments.
Ross Wright joins Pacific Asset Management after 15 years at Deutsche Bank, originally joining the firm in 2003 as head of trading for fund linked products.
He went on to work at Deutsche Bank's asset management arm, DWS Group, as head of trading for alternative fund solutions, becoming head of trading for global investment solutions at Deutsche Bank in 2016.
Prior to joining Deutsche Bank, he spent six years at UBS as director for equity exotics, equity index and proprietary trading.
"Ross brings extensive derivatives trading and first-class risk management expertise which will be hugely important to the business as we look to expand our direct indexing and systematic investing capabilities," said Matthew Lamb, chief executive officer at Pacific Asset Management.
"Pacific has always had a strong focus on technology, infrastructure and risk management and we are delighted Ross is joining the team to help us continue to deliver forward-looking strategies for our clients." 
Deutsche Bank underwent a major leadership reshuffle in March earlier this year when it transferred responsibility for its investment and corporate bank business to its chief transformation officer, Fabrizio Campelli. The changes came as part of its transformation plan aimed at achieving sustainable profitability which it launched in December last year.