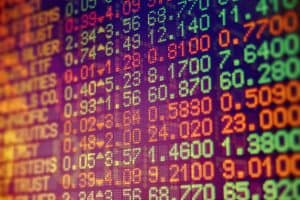 Data sharing platform ipushpull has appointed the former chief innovation officer at derivatives exchange Eurex as chairman of the business.
Brendan Bradley joins ipushpull with more than 30 years' experience in financial services, most recently overseeing new ideas and opportunities within the FinTech market for Eurex as its innovation chief and a board member.
"I strive to stay ahead in terms of product innovation and I strongly believe ipushpull are leading this with their cutting-edge platform. It was an easy choice to be involved," Bradley commented. "Businesses are all about data and workflow which ipushpull integrate into messaging and chat rather than emails and files. Combined with live data interoperability and automation of crucial workflow's this is a company to watch."
ipushpull added that the appointment of Bradley comes at a time when financial institutions have been deploying its services for data interoperability and automation in key areas including pre-trade negotiation and post-trade reconciliation.
In July last year, ipushpull also expanded its team of advisors with the addition of Goldman Sachs' former EMEA chief information officer. Damian Sutcliffe retired from Goldman Sachs in 2017, but now advises ipushpull on its enterprise architecture and develops its technology services.
Around the same time, ipushpull's data sharing became available to broker, exchange, clearing and settlement institutional members of the BT Radianz Cloud. Including Radianz connectivity to multiple data sources has allowed the firm to improve on its technology, according to ipushpull CEO, Matthew Cheung.