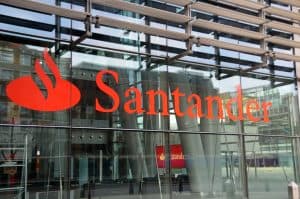 Goldman Sachs veteran and former global co-head of the trading division, Martin Chavez, has been appointed to the board of Santander.
Santander said that Chavez will also join the remuneration committee, risk supervision, regulation and compliance committee, and innovation and technology committee for the investment bank.
He replaces Esther Giménez-Salinas who is stepping down from the board after eight years. The appointment is subject to approval at the general shareholders meeting, which is due to take place in October.
Chavez retired from Goldman Sachs in September after 19 years with the institution, after serving in various senior positions such as chief financial officer, and global co-head of the equities trading business.
He first joined Goldman Sachs in 1993 in the J. Aron Currency and Commodities business, where he was a senior energy strategist until 1997. He then returned to the bank as a managing director in the investment banking division, and then became global co-chief operating officer of the equities franchise. In 2006, Chavez was named partner at Goldman Sachs.
Santander made two other new appointments to the board, including Sebastian Gunningham, who takes up the role of chairman of the consumer finance division, and senior advisor to the group chairman on technology. Gunningham has previously worked for the Amazon Marketplace and other technology groups.
Elsewhere, Francisco D'Souza will also become lead strategic advisor to the group for the development of Santander Global Platform. D'Souza co-founded Cognizant, and served as CEO of the firm before announcing his departure in February.
"Marty, Sebastian and Frank bring extensive experience and will add significant value to the group as we develop and execute our digital transformation. They have each had outstanding careers and I look forward to working together as we progress in developing our strategy to be the best open financial services platform," said Ana Botín, Banco Santander's group executive chairman.