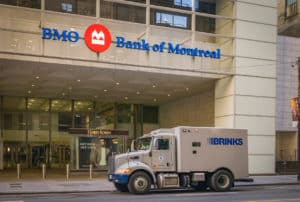 Bank of Montreal's BMO Capital Markets has appointed former strategy chief at US exchange group IEX, Eric Stockland, as managing director in its electronic trading division.
In his new role at BMO, Stockland will be responsible for product development and developing new client relationships, particularly with his institutional asset manager connections.
Stockland joins the BMO Capital Markets electronic trading division with nearly 20 years of industry experience, most recently serving as chief strategy officer at IEX Group for over four years. 
Previously in his career, Stockland has also worked at US-based market maker KCG Holdings, now part of Virtu Financial, as an execution consultant for almost nine years.
"Eric's appointment is a testament to BMO's commitment to invest and develop innovative electronic trading solutions," said BMO in a statement. "The addition to the growing electronic trading team comes on the heels of BMO Capital Markets acquisition of Clearpool Group. Eric is a respected practitioner and thought leader in the industry who will help transform BMO's institutional offering."
Stockland's appointment follows the acquisition of US-based agency broker and algorithmic trading specialist Clearpool by BMO, which was completed in April and first announced at the beginning of 2020.
BMO said at the time that Clearpool would deliver 'powerful' new capabilities to its electronic trading platform and added that electronic trading was a rapidly growing portion of the global equity secondary commission pool.