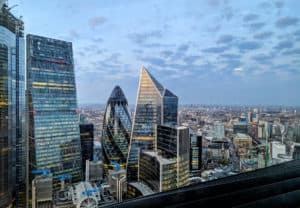 The International Regulatory Strategy Group (IRSG) has appointed KPMG's vice chair of financial services and former Member of European Parliament (MEP), Kay Swinburne, as chair.
Swinburne joins IRSG from KPMG where she has been vice chair of financial services for two years. She replaces former City minister Mark Hoban.
Prior to joining KPMG, she was MEP for 10 years from 2009 until 2019, playing a key role in drawing up Europe's MiFID II regulation and setting up several EU supervisory bodies, the Capital Markets Union, and the broader Banking Union files. 
"With the global challenge to recover from the economic impact of the pandemic, the UK setting out its post-Brexit regulatory framework, and regulators seeking to get to grips with climate change and technological transformation, there is a plenty for us to do," said Swinburne. 
"Working with the members of the IRSG I am keen to set a policy agenda that enables the financial and related professional services industry to flourish while serving and supporting the wider economy."
Her appointment comes at a pivotal time for the UK amid its regulatory divergence from Europe following Brexit.
Recent priorities for the IRSG have included the UK's regulatory framework post-Brexit, environmental social and corporate governance (ESG), and priorities for the G7 held in the UK this summer. 
The UK has undergone several radical capital markets regulatory reforms recently as it looks to foster interest in the City, including proposing plans to scrap the open access regime, the share trading obligation and double volume caps relating to dark pool trading.
"The industry perspective which the IRSG can give to policymakers, regulators and industry stakeholders in the UK and internationally is more important now than ever," said Catherine McGuinness, policy chair at the City of London Corporation.
"Kay's deep knowledge of the industry, international regulation, and her proven track record in regulatory change will bring a wide range of benefits to the group."