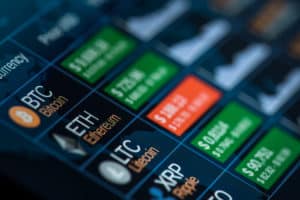 The former head of the US markets watchdog has taken up a new role in the digital assets space after joining crypto platform Fireblocks as an advisor. 
Jay Clayton, former chair of the US Securities and Exchanges Commission (SEC), has joined Fireblocks as its newest advisory board member, the company confirmed via a statement.
"I share Fireblocks view that digital asset custody requires the same level of service as traditional custody while also striving for better regulatory outcomes in security, certainty, and resiliency," said Clayton. "I think the technology has a chance to be part of a step change in terms of eliminating frictions and enhancing performance, including regulatory performance."
Fireblocks, which allows institutional investors to transfer and hold digital assets across jurisdictions, claims it has secured more than $1 trillion in transfers.
Sequoia Capital, Stripes and Spark Capital all recently led a Series D $2 billion funding round in the platform, joining existing investors BNY Mellon and Thailand's Siam Commercial Bank's venture arm, SCB 10X.
Clayton was one of the longest standing chairmen of the SEC, taking up the role from 2017 until last year. He confirmed in November he would step down from his position at the end of 2020.
Institutional cryptocurrency infrastructure has continued to bulk out in the last year with several industry veterans taking up senior roles within the space recently.
Earlier this month, Citi's global co-head of futures, clearing and FX prime brokerage joined a New York-based crypto investment fund, CoinFund, after almost 13 years in his role to bring enterprise scale to its institutional business.