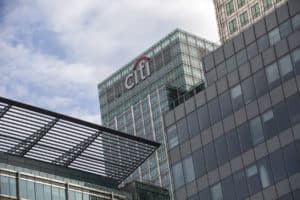 Citi has become the first bank acting as a futures commission merchant (FCM) to connect to ICE Clear Europe following its integration onto the Baton Systems CCP network.
Baton said ICE Clear Europe was the fifth global CCP to join its network, which allows FCMs to automate their collateral movements via major clearinghouses.
FCMs using the network can also automate and optimise collateral holdings and expedite the movement of cash and securities with the selected CCPs.
"With Baton, we have been able to accelerate our innovation agenda and drive efficiencies throughout our entire clearing process," said Mariam Rafi, managing director and Americas head of clearing and FXPB and global head of financial resource management, futures, clearing and FXPB at Citi. 
"Our collateral management team can now access information in real-time and dynamically manage our inventory of eligible collateral across the network of CCPs we interact with the most, which enables us to better serve our clients."
Baton added that ICE Clear US and ICE Clear Credit will also connect with the network later in the year.
"With Baton completing a connection to the ICE Collateral API, our clearing members can further optimise their collateral and margin management processes," said Chris Edmonds, global head of clearing and risk at ICE. "We are now facilitating additional ICE CCPs with Baton, so we can assist more of our clearing members globally across the numerous asset classes we clear."