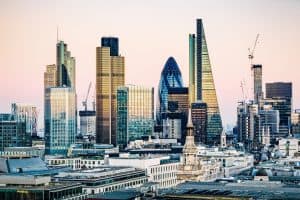 Electronic trading technology provider Rapid Addition has named the former managing director for the Thomson Reuters global enterprise division as its new chief executive officer.
Rapid Addition said in a statement that Mike Powell will take on the role in London, and Kevin Houstoun will remain executive chairman at the firm, but will hand operational responsibilities to Powell. As chief executive, Powell will lead Rapid Addition's growth plans as it looks to build out its enterprise solutions for electronic trading, FIX/FAST and FPGA technologies.
"Having secured several new tier-1 customers over the last two years, we continue to invest in both our technology and people," Houstoun said on Powell's appointment. "We see significant opportunity in helping customers evolve their trading infrastructure as regulation continues to push the industry towards an increasingly electronic and transparent world. I look forward to working with Mike to build on Rapid Addition's position as a strategic technology partner to the electronic trading community."
Powell is a former veteran of Thomson Reuters, having held various senior roles during the 17 years he spent working there. He was most recently managing director for global enterprise business responsible for the data feed and platform business under the Elektron brand.
More recently, Powell founded a consultancy and advisory firm focused on the FinTech, data and analytics space, and has worked with several clients on strategy, sales and business development. He also spent two years as chief revenue officer at AI and machine learning trading technology firm Simudyne.
"Given the ongoing trend of capital market automation across all asset classes, particularly in the domain of electronic trading, it is an exciting time to be joining Rapid Addition. Repeated customer success has proven the value of our technology in creating a future proof platform for electronic trading and customer and venue connectivity," Powell commented.