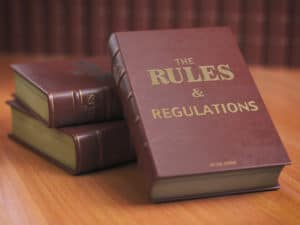 Only a fraction of buy-side firms are ready to comply with new collateral rules for uncleared derivatives, which will be extended to a wider range of firms from September.
A webinar hosted by trading technology vendor SimCorp found that just 7% of buy-side firms – based on a sample size of approximately 200 asset managers, pension funds and insurance asset managers – said that they were fully compliant with the upcoming changes to their initial margining processes.
In the EU, initial margining requirements for bilateral OTCs began to apply in September 2016 as part of the European Market Infrastructure Regulation (EMIR). It initially impacted any financial institution with an average aggregate notional amount in excess of €3 trillion in OTC derivatives contracts, and was then lowered to €1.5 trillion in September 2018.
As of September 2019, that threshold will drop down to €750 billion, before settling on €8 billion in 2020, an amount which is broadly synchronised with other major markets.
Last month, industry bodies including SIFMA, ISDA, ABA and GFMA criticised the final initial margin thresholds, recommending the threshold be raised to EUR/USD 100 billion, in order to exclude smaller sized buy-side firms that do not have the capabilities to post initial margin.
"Irrespective of what model you decide to use for [initial margin] calculation, the main struggle the buy side is facing, is getting the data in the right place at the right time," commented Mark Barker, product portfolio manager at SimCorp.
"Many of the buy side are currently focused on LIBOR replacement with UMR being overlooked, despite the September deadline. This is troubling, because compliance is usually a 12-18 month process between technology, operations and processes. Time is running out."
The SimCorp webinar also found that 62% of buy-side respondents indicated they have yet to implement a compliance system or process for the rules, and that they either do not know or are still in the process of understanding whether their firm is in the scope of the regulation.
Meanwhile, under one-third said that they are still looking for a solution and one-fifth of buy-siders are "still having difficulty working out their Aggregate Average Notional Amount (AANA) analysis, to ascertain their uncleared OTC derivatives book."