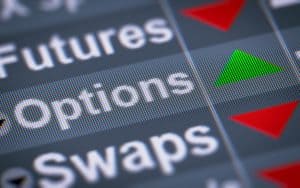 The head of Europe at the Futures Industry Association (FIA) has decided to leave the trade body to pursue an opportunity outside of financial services.
Simon Puleston Jones was appointed head of Europe at FIA in 2016, acting as the public face of the cleared derivatives industry in the region. Jones led FIA's work globally on Brexit and helped oversee the merger between FIA Europe and FIA Asia into a single global trade association.
FIA's president and CEO, Walt Lukken, has accepted his resignation, and Emma Davey, FIA's senior vice president for global communications, will take over the role as head of Europe while the trade group seeks a permanent replacement. 
"We thank Simon for his contribution to the industry and to the success of FIA. From his work on FIA's merger to his leadership on Brexit, Simon has been an effective leader and advocate for our industry. We wish him much success in the future," said Lukken.
Davey will work closely with the senior European advocacy team at FIA, including Corinna Schempp, vice president of European policy and regulation, who runs the recently opened Brussels office, and Mitja Siraj, vice president of legal for Europe, who will assume a leadership position on FIA's Brexit advocacy.
"FIA is an extraordinary association and I commend it to you. Over the last 5 years, I have had the pleasure of leading its team in Europe, as they completed the merger of FIA and FIA Europe; helped the industry to navigate the complexities of Brexit, EMIR, MiFID II and numerous other regulatory policy matters; and established FIA's Brussels office. Its focus on charitable giving and important issues such as improving diversity in our industry has given me the greatest pleasure," Jones said in a post on social media. 
"Above all, I'd like to thank the staff and various governance boards at FIA for their support, dynamism, dedication, passion and friendship. They truly are making a difference and are great servants of their industry. I wish them, and the cleared derivatives industry, all the best."