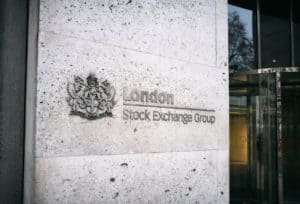 The London Stock Exchange Group's (LSEG) FXall and Tradeweb Markets have set out to collaborate on hedging workflow solutions for the emerging markets.
Through the collaboration the pair will work to develop solutions that link trading workflows in emerging markets currency swaps and emerging markets bonds.
The partnership will also look to develop hedging capabilities through execution and straight-through-processing workflows, which the pair claimed would strengthen liquidity and improve efficiency.
"Tradeweb is committed to addressing the complex needs of our emerging markets participants, which often involves linking different markets or liquidity pools to deliver the best possible solution," said Enrico Bruni, managing director, head of Europe and Asia business at Tradeweb.
"This collaboration between FXall and Tradeweb is really about digitising a multi-asset workflow in order to make it more efficient and versatile for market participants."
LSEG acquired global currency product electronic trading platform, FXall, as part of its $27 billion Refinitiv deal which completed at the start of last year. The transaction also gave LSEG access to Tradeweb, in which Refinitiv had a majority stake at the time of the acquisition. Both additions meant the exchange was able to fortify itself as a multi-asset entity.
"This new solution is a powerful example of the opportunities LSEG and Tradeweb have to create value for financial market participants," said Neill Penney, group head of FX at LSEG.
"By combining the world-class capabilities of FXall and Tradeweb, asset managers trading emerging markets bonds will have access to a seamless workflow covering enhanced real-time pricing transparency, multi-asset trade execution, and a multi-jurisdiction regulatory infrastructure all within a single desktop application."