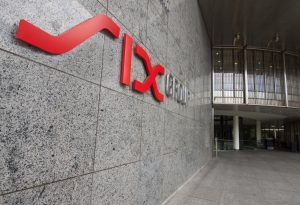 SIX Group has extended its list of exchange-traded funds (ETF) issuers with the addition of Goldman Sachs Asset Management.
Goldman Sachs Asset Management has launched three smart beta ETFs to access the Swiss market, with Flow Traders acting as the market maker and providing liquidity.
The ETFs aim to provide retail and institutional investors with opportunities to diversify portfolios with US, Chinese and emerging market underlying assets.
"Our clients are demanding more choice in their portfolios and we are excited to complement our existing fund range with ETFs that we believe can help simplify portfolio construction and contribute to superior risk-adjusted returns," said Pascal Mischler, head of Goldman Sachs Asset Management's client business in Switzerland. "The funds will be relevant to both retail and institutional clients. This is a significant addition to our Swiss product offering and we are tremendously excited to enter the fast-growing European ETF market."
SIX added that with its products on the Swiss Stock Exchange, investors gain a factor-based investment approach to emerging market equities, including high-capitalisation US equities and government bonds issued in mainland China.
In the third quarter this year, SIX saw trading turnover for ETFs reach CHF 40.5 billion, with a record CHF 28.9 billion turnover in equity developed markets, higher than the total exchange's total ETF turnover in the second quarter. SIX also saw a new record in May this year with 1,500 ETFs listed on the exchange, making it one of the top three ETF venues in Europe.
"That SIX is now one of the top ETF listing destinations in Europe and a global leader in its own right is testament to the exchange's innovation, commitment and expertise," Christian Reuss, head of sales for securities and exchanges at SIX Group, said at the time. "The 1,500 listed ETFs at SIX mark another milestone in the almost 20-year success story of this segment. We would like to express our sincere thanks to our clients – product providers, market makers and investors."