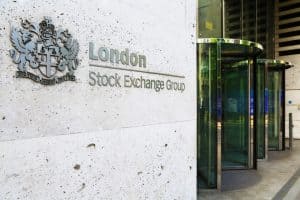 A twenty-year Goldman Sachs veteran banker has been appointed chief executive officer at London Stock Exchange Group (LSEG) following the controversial departure of Xavier Rolet earlier this year.
David Schwimmer was most recently global head of market structure and global head of metals and mining in investment banking at Goldman Sachs. He began his career in the financial institutions group at Goldman, focusing on market structure, brokerage and trading.
Schwimmer also formerly served as chief of staff to Lloyd Blankfein, now CEO of Goldman, when he was president and chief operating officer.
"Having worked with exchanges and other market infrastructure companies for much of the past 20 years, I have been impressed by its strong track record of partnering with customers to deliver innovative solutions," Schwimmer said of his appointment.
"LSEG has multiple opportunities for further attractive growth across its market leading capital formation, information services and post trade businesses."
The departure of LSEG's former CEO, Xavier Rolet, was shrouded in controversy after he announced his intention to leave in October last year. One of the exchange group's majority shareholders challenged the move and called for the removal of Donald Brydon, chairman at LSEG, amid claims Rolet had been forced out. 
Rolet officially stepped down as CEO in November due to a "great deal of unwelcome publicity, which has not been helpful to the company," he said. He added he would not return to the exchange as CEO or director under any circumstances.

David Warren, who was appointed interim CEO following Rolet's departure, will continue as the Group's chief financial officer and board member.

"[Schwimmer] is a leader with great experience in the financial market infrastructure sector, which he has been closely involved in throughout his investment banking career, as well as capital markets experience in both developed and emerging markets," Brydon said of the new appointment.
"He is well known for his robust intellect and partnership approach with clients and colleagues alike."