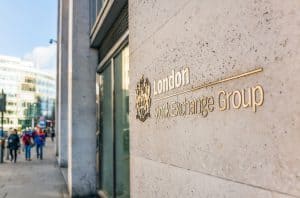 The London Stock Exchange Group's clearing house LCH has launched clearing of European subordinated financials index and single names via its CDSClear service.
LCH said that Goldman Sachs was among the first market participants to clear the products, which are credit default swaps referencing subordinated debt of major European banks and insurance companies from the Markit iTraxx index.
"Clearing the full range of subordinated financials, alongside senior financials single names allows us to benefit from significant margin offsets through LCH's portfolio margining, in addition to the inherent operational and counterparty risk management advantages of clearing," said Jasdeep Singh Aneja, managing director at Goldman Sachs.
Head of multi-asset trading at Union Investment, Christoph Hock, added that CDSClear is a key partner for the asset manager's credit business, allowing the business to extend clearing benefits to a larger portion of its credit portfolio. He also said Union Investment is keen on clearing products on a voluntary basis.
LCH CDSClear cleared a record €695.1 billion in notional during the first half of last year across European and US index and single name credit default swaps and index options, up 21% from the same period in 2018. The clearinghouse also saw a record month of activity in June, with €138 billion cleared across European and US products. More than 130 new clients also went live with CDSClear during the first half of 2019, with 149 clients in total live on the service as of June.   
"This is first time that both subordinated financials indices and all their single name constituents are available for clearing," Frank Soussan, global head of CDSClear, commented. "The launch comes following rigorous risk reviews and testing, both internally and with the market. We are pleased to offer another innovative product which gives our members and their clients the opportunity to make their trading activity more efficient."