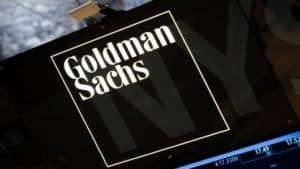 Goldman Sachs now has more engineers than bankers in some of its divisions due to an increasing focus on technology, according to its chairman Jose Manuel Barroso.
The former president of the European Commission said the bank is hiring more staff in technology roles and to look at artificial intelligence, and believes the industry is only at the beginning of major developments.
"We are hiring more in artificial intelligence, not just in Goldman Sachs but in general at all banks," Barroso said at the Money 20/20 expo in Amsterdam.
"If someone is trying to build a career there will be jobs in those fields. Progress is driven by science and technology and in this globalised world we are going to see more of that."
Barroso cited comments from one of Goldman's executives who said they now spend 90% of their conversations with clients talking about political risk and technology, a shift from when discussions used to focus on the markets.
The Goldman chairman also highlighted that Europe is behind its global counterparts when it comes to innovation in artificial intelligence.
"China has made it a national goal to be number one in AI. The Chinese are putting the money where their mouth is. My advice will be for Europe to invest more in these matters," he added.
"There are first class engineers [in Europe] but there is not the same culture of innovation as there is in the US. The American spirit is much more technological friendly than the European one. The Chinese are putting the money where their mouth is. It's extremely positive for the world."
He added that the European Commission is proposing an increased budget for the next seven-year period – despite Britain leaving the EU – where he said "hopefully" there will be around a €100 billion budget for research and science.
Formerly the Prime Minister of Portugal between April 2002 and July 2004, Barroso joined Goldman Sachs in July 2016 after previously serving as president of the European Commission for just under a decade. The hire was deemed controversial by many, with French officials quick to criticise Barroso's decision to accept the role. French European minister, Harlem Desir, referred to the move at the time as a "disservice" and as being "scandalous".