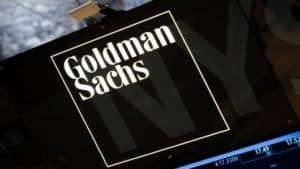 Goldman Sachs veteran and co-head of global equities trading and execution services, Brian Levine, has confirmed his intentions to retire later this year.
According to an internal memo seen by The TRADE, and authored by Goldman Sachs' trading division co-heads, Ashok Varadhan, Martin Chavez and Jim Esposito, Levine has decided to retire from the firm this summer.
Levine has spent the past 25 years at Goldman Sachs in various senior roles after first joining the investment bank in 1994 in a shares trading role. By 2005, he became of head of US program trading and then co-head of US One Delta trading in 2007. Shortly afterwards, Levine relocated from the US to London to assume the role of co-head of global One Delta trading.
He returned to the US in 2014 in his current role as co-head of global equities trading and execution services, while also overseeing the bank's cross-asset exchange traded fund (ETF) products.
The memo from Goldman Sachs said that Levine has played a "critical role" in developing the bank's leadership position in equities trading, from the electronification of the initial public offering (IPO) process during the 1990s, to establishing its program trading business in the 2000s. 
Goldman Sachs overhauled leadership of its securities and trading division last year, with Jim Esposito appointed to run the trading business globally as co-head of the securities division alongside Ashok Varadhan, who has been running the business solo following the retirement of Isabelle Ealet and Pablo Salame.
The US bank's former chief financial officer and chief information officer, Martin Chavez was also appointed co-head of the securities division at Goldman Sachs late last year. The equities leadership shuffle followed the retirement of long-standing CEO at Goldman Sachs, Lloyd Blankfein, who was replaced by the bank's former operating chief, David Solomon.