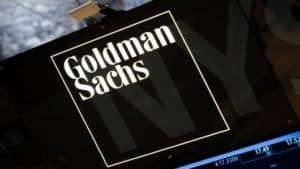 US investment bank Goldman Sachs has promoted two senior bankers to jointly leads its investment banking business in Europe, according to an internal memo seen by The TRADE.
Gonzalo García and Anthony Gutman have been appointed co-heads of investment banking for Europe, the Middle East, and Africa (EMEA).
The memo said that García and Gutman will work closely with CEO of Goldman Sachs Bank Europe, Wolfgang Fink, as well as other various country, industry, and product heads in EMEA to advance its client franchise and footprint, and promote cross-divisional cooperation.
García is currently co-head of Latin America, co-head of global natural resources, and head of investment banking for Latin America, having first joined Goldman Sachs in 1999, before being named managing director in 2002 and partner in 2008.
Similarly, Gutman currently serves as global co-head of investment banking services and co-head of UK investment banking at Goldman Sachs. He joined the bank in 2007 after seven years with Citi and was named partner in 2012.
Goldman Sachs promoted co-head of investment banking, Marc Nachmann, to co-head of its trading division following the decision of long-standing Goldman veteran, Marty Chavez, to depart at the end of last year.
According to a report from Bloomberg, Goldman Sachs has appointed Aasem Khalil to replace as García head of investment banking for Latin America. Khalil will keep his current role as head of southern region investment banking. He first joined Goldman Sachs in 1996 and was named managing director in 2008 and partner in 2016.