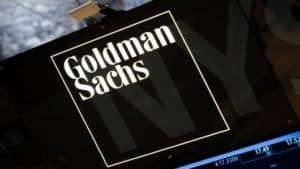 Goldman Sachs has appointed its co-operating chief for fixed income, currency and commodities (FICC) as the new co-head of its trading business.
Jim Esposito will run the trading business globally at Goldman Sachs as co-head of the securities division alongside Ashok Varadhan, who has been running the business solo following the retirement of Isabelle Ealet and Pablo Salame earlier this year.  
Both Esposito and Varadhan will work closely with other executives within the trading business, including FICC operating chief, Justin Gmelich, and co-operating chiefs of equities, Paul Russo and Michael Daffey.
Esposito is considered a veteran at Goldman Sachs, having first joined the investment bank in 1995 as a salesperson for emerging markets debt, before being named managing director in 2002 and then partner in 2006.
Prior to becoming co-chief operating officer of the FICC unit, Esposito held various senior roles at Goldman Sachs, including chief strategy officer of the securities division, co-head of global FICC sales and chief operating officer of the investment banking business.
An internal memo penned by the current CEO at Goldman Sachs, Lloyd Blankfein, and the recently appointed CEO David Solomon, said that Esposito has played an important role in strengthening the bank's global client franchise across products, services and markets.
Both Blankfein and Solomon added that he will help ensure Goldman Sachs is best positioned to deliver the FICC and equities trading services to clients, through implementing new technology to provide more efficient market access and better client experience.
The shake-up comes as Goldman Sachs' long-standing CEO, Blankfein, prepares to step down from his role and retire as of 30 September. He will be replaced by Solomon, who was formerly the bank's operating chief, at the beginning of October this year.