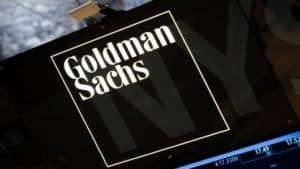 Goldman Sachs has confirmed that its current chief executive Lloyd Blankfein will retire later this year and be replaced by the bank's operating chief David Solomon.
The much anticipated announcement follows months of speculation about Blankfein stepping down from his position with several senior executives, including Solomon, tipped to be his successor. 
Blankfein will retire as CEO and chairman of Goldman Sachs of 30 September and has been given the title senior chairman following his departure. Solomon will take over as both CEO and chairman at the US investment bank as of 1 October this year.
"I want to express my deep appreciation for the opportunity to work with and benefit from so many talented and dedicated colleagues," said Blankfein, who has been CEO at Goldman Sachs since 2006. 
"My job has also allowed me to engage with many of the most impressive business leaders around the world and I thank them for allowing me to help support their goals and priorities."
Solomon became the sole chief operating officer at the bank earlier this year following the retirement of its co-chief operating officer Harvey Schwartz. The move signalled that Solomon was in pole position to replace Blankfein once he stepped down as chief executive.
"I am honoured and humbled to have the opportunity to lead Goldman Sachs and I appreciate the confidence Lloyd and the board of directors have placed in me," said Solomon. "I am excited about the opportunities for growth and know how vital our culture of client service and teamwork is to our success."
On the appointment of Solomon, Blankfein added that he has demonstrated a proven ability to build and grow businesses and identified creative ways to clients at the centre of the bank's strategy.  
"Our firm has demonstrated great resiliency and strength over the last 12 years. I've never been more optimistic about our ability to serve our clients effectively and generate industry-leading returns," Blankfein concluded.