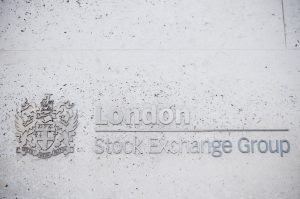 Futures broker and clearing firm R.J O'Brien has joined the London Stock Exchange Group's clearinghouse LCH as a clearing member for equities.
R.J O'Brien has been approved as a general clearing member of LCH EquityClear, which allows firms with member status to clear cash equities and equity derivatives on exchanges and trading venues in Europe.
EquityClear also offers over-the-counter (OTC) equities contracts for difference (CFD) which look to strengthen transaction flow by bringing the traditionally bilateral OTC products onto a central clearing house. 
"This clearing membership further enhances our existing equities CFD offering for professional market participants," said Thomas Texier, managing director of R.J O'Brien.
"We can now offer our clients a broader array of choices and a centrally cleared option for these, with EquityClear's extensive coverage of all the major single name equity markets. The equity products are a growing area for RJO in London and a source of additional diversification in the UK and the EMEA region."
Bruce Kellaway, global head of RepoClear, EquityClear and collateral at LCH, added that the clearinghouse will continue to support R.J O'Brien with its CFD clearing business as it looks to drive down risk and increase efficiencies for clients. 
Earlier this month, LCH set several new records across its OTC interest rate swaps and foreign exchange clearing services.
SwapClear cleared more than $575.8 trillion in notional in the first half of this year, while ForexClear cleared $8.7 trillion in notional from 1.26 million trades over the same period, representing a year-on-year increase of 87% and 79% respectively.