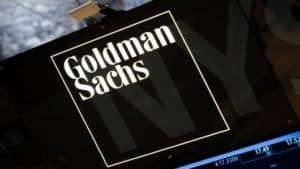 Goldman Sachs Asset Management had made a push in its exchange traded fund (ETF) business with the appointment of a new head of the division in Europe.
According to an internal memo seen by The TRADE, Peter Thompson has been hired as a managing director and head of Goldman Sachs Asset Management's European ETF business in London.
Thompson rejoins the firm from Source ETF, which was acquired by Invesco in 2017 to sit alongside its PowerShares business, where he was formerly interim chief executive and founder. Prior to that, Thompson spent almost 15 years in various trading roles within Goldman Sachs Securities Division in derivatives and equity trading in Europe, Japan and the US.
"We see strong demand in this category and are excited to bring an innovative and cost-efficient suite of products to European clients," said Nick Phillips, head of international retail client business for Goldman Sachs Asset Management.
"This offering will complement our global, broad and deep expertise across asset classes and builds on the success of our fast growing US ETF business. Peter brings decades of experience and has been a pioneer in the European ETF market."
Goldman Sachs first launched its US ETFs business in 2015 and it currently has over $8 billion in assets under management.
The decision to enter the ETF space in Europe has been driven by client demand, Goldman Sachs said, and it expects to offer similar strategies to the US ETFs, but products will be tailored to European investors' needs.
Thompson will be based in London and he will report to Michael Crinieri, global head of the Goldman Sachs Asset Management ETF business.