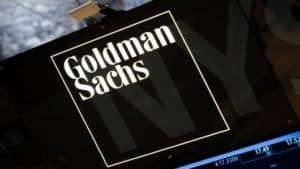 Goldman Sachs is planning to move its prime services business onto its flagship electronic platform Marquee, in a move that will digitalise the capital raising process for new fund launches. 
The project, dubbed Marquee Connect, will include the development of an electronic capital introduction service, providing a new virtual way for hedge funds to connect with prospective institutional investors.  
The plans would enable hedge funds to present new fund launches, connect them with interested investors, and maintain control over how information is shared, Goldman Sachs stated on their website. 
Users can also search the vehicles they want to invest in by strategy, geography, fees and performance, potentially opening up investors to some of the world's top regarded managers though Goldman Sachs' prime brokerage division.  
Overseeing the project will be Goldman Sachs' global head of capital introduction, Diana Dieckman.  
Until this year, virtual capital introduction meetings were held in low regard, and many prime brokers had traditionally pride themselves or hosted in-person conferences and arranging meetings between hedge fund managers and investors.  
However, the pandemic has swept many of these common practices as side, and they have now been replaced with webinars and virtual conference calls.  
The launch of the service comes as new hedge fund launches hit a near record low in the first quarter of 2020, according to the Hedge Fund Research. It found the beginning of the global coronavirus pandemic and ensuing lockdowns drove intense volatility across asset classes, steep equity market declines, and near record lows in investor risk tolerance, impacting new fund launches. 
"While the launch environment to begin 2020 has been extremely challenging as direct result of the drop-in investor risk tolerance, institutional allocators which had reduced, eliminated, or failed to implement hedge funds or other risk-reducing alternative allocations were subjected to higher levels of portfolio volatility," said Kenneth Heinz, president, HFR.  
"As financial markets adjust to heightened levels of volatility over the intermediate term, we expect interest from forward-looking institutional investors to drive a more favourable launch environment through 2H20." 
The service from Goldman Sachs could also become a benchmark for the prime brokerage industry as many banks turn to digitalising their services. Whether this new way of matching investors and managers together will stick once normality returns is still in question.  
"We have hosted more virtual conferences than ever before… but I think we will eventually go back to physical meetings," said one prime brokerage executive.
According to hedge fund news site, Hedge Fund Alert (HFA), the bank is planning a virtual conference at the end of July where around 50 emerging managers will be able to present their funds to investors.  
Goldman Sachs serves as the primary or secondary prime broker for 1,902 hedge funds during the first quarter, according to HFA, and some of its top hedge fund clients include Citadel, D.E. Shaw, Elliot Management, ExodusPoint Capital, Millennium Management, Tudor investment and Two Sigma.