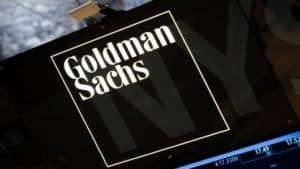 Goldman Sachs CEO David Solomon has told staff to expect job cuts in the first half of January, in a year-end voicemail message that warned of "tightening monetary conditions that are slowing down economic activity".  
Just a few days ago, the news leaked that the bank was planning to slash around 8% of its global workforce in the new year, with up to 4,000 jobs at risk and bonuses for those remaining cut by up to 40%. According to reports, the bank could see annual profit for 2022 fall by around 44%, a stark reversal from the record-breaking results the previous year.  
"2021 was a record year for Goldman Sachs," said Solomon in the firm's Q4 2021 report. "The firm's extraordinary performance is a testament to the strength of our client franchise and people. Moving forward, our leadership team remains committed to growing Goldman Sachs, diversifying our businesses and delivering strong returns for shareholders." 
The challenging economic environment has seen a very different picture emerge for 2022. In second quarter of the year, a deal-making slump saw the bank's profits almost halve, falling 47% – largely due to a 41% decline in investment banking revenue. In October, the bank announced a radical shake-up of its organisational structure, with plans to merge its investment banking and trading divisions as well as creating a new asset and wealth management arm.  
First reported by Bloomberg, yesterday's year-end message gave little hope that 2023 would see any significant turnaround. ""We need to proceed with caution and manage our resources wisely," said Solomon. The bank has grown significantly in recent years, with its global staff up from 36,300 in 2018 to around 49,000 in 2022.  
Goldman Sachs is believed to be implementing rigorous cost reduction measures, particularly around compensation, which is currently one of its biggest expenses. For the first nine months of 2022, it was reported that the bank cut compensation by around 53%, with Goldman Sachs International (which includes its London investment banking operations) paying out $1.3 billion according to November figures.