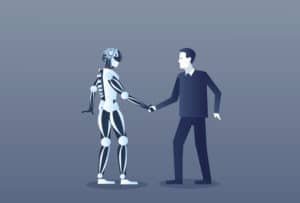 Despite increased adoption of low-touch protocols and algorithmic trading in global fixed income markets, bond trading will still need the human touch for large trades and during times of market stress, according to senior buy-siders.
Making the case to delegates as part of an Oxford-style debate at the Fixed Income Leaders Summit Europe conference in Barcelona, two heads of fixed income dealing acknowledged that bond trading will continue to evolve with technology, but the human trader and human relationships will remain a key part of trading fixed income.
"Bond trading will continue to evolve with more data and as new tools to execute trades are introduced to the market, but my problem is how do I transact a block trade during times of high volatility or in an inefficient market," said Mike Poole, head of fixed income dealing at Jupiter Asset Management.
"Low-touch and algo-driven trading will not work across the board in fixed income. As market participants, we have the ability and duty to ensure the market evolves in a way that allows a number of trading protocols to flourish, including human trading protocols for large transactions that can be executed in a variety of market conditions. My fear is that reliance on a small number of trading techniques will erode relationships that we have built up over decades. Change for the sake of change does not always equal progress."
Poole continued that while the human element is important, there must be more efficient processes to evolve those human relationships, not algorithmic trading, because it's the human trader that gets those blocks done and that's how risk is cleared. David Walker, head of fixed income dealing at M&G Investments agreed with Poole, adding that as many fixed income divisions are scaling back the trading desk, he has been adding traders that are specialised in certain products to the fixed income trading team.
"I'm upscaling my dealing desk with specialised dealers so that they have time to speak to the street and share ideas with the portfolio manager. Sure, electronic trading is efficient and protocols like portfolio trading are good, but I've looked at portfolio trading closely and found that the result was not always as good as when we've traded those bonds ourselves… Electronification in fixed income has leveled off, and the evolution is over."
On the other side of the argument, Brett Olson, head of fixed income execution at BlackRock iShares, and Bart Smith, co-head of the ETF Group at Susquehanna International Group, declared that the trend towards the electronification of fixed income trading will, in fact, continue.
"ETFs have kicked off this process," Olson said. "Dealers have had to rapidly price and trade baskets of bonds and they are evolving with advancements in technology and platforms in mind to facilitate that shift. Not only do I believe bond trading is evolving more towards low-touch, I know it is."
Similarly, Smith noted that it's uncommon to hear asset managers asking how they can get more out of high-touch trading relationships, but market participants are increasingly looking to low-touch trading protocols to facilitate more difficult trades.
"This has already happened," Smith said. "Regulatory pressures have limited the ability for banks to hold inventory and the buy-side have their own regulatory pressures to contend with. Transparency and best execution lend themselves to increased use of technology and low-touch trading solutions.
"Low-cost and low-touch trading continues to put pressure on areas of the market that are inefficient, and eventually that will happen as we see new market entrants and technological innovation. It's [high-touch trading] just not economically viable anymore. It will continue to migrate upstream. We love human beings, but the 'equitisation' of fixed income has well and truly begun."