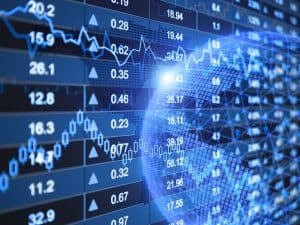 Fixed income and derivatives electronic trading provider Tradeweb has expanded its portfolio trading offering for corporate bonds with new functionality, aimed at increasing competition in liquidity.
The new functionality will allow institutional investors to submit portfolio trades to multiple liquidity providers at the same time, allowing them to balance potential price improvement while limiting information leakage. Clients can also include buy and sell orders for individual bonds within a portfolio trade for more flexibility when handling different fund flows and managing transition trades.
"Portfolio trading is fast becoming a vital new liquidity source for institutional clients seeking to trade large, complex baskets efficiently," said Chris Bruner, head of US credit at Tradeweb. "Our expansion into competitive portfolio trading further enhances the opportunities to achieve best execution, and by accommodating both bids and offers and displaying real-time risk and reference pricing, our clients have more power to transfer large and diverse risk in a single transaction."
Tradeweb was the first platform to offer portfolio trading in corporate bonds early this year in response to demand from institutional investors. Portfolio trading allows firms to package multiple bonds into a single basket to be executed in one transaction, with the ability to negotiate price at the portfolio level with liquidity providers including banks and principal trading firms. To date, Tradeweb has facilitated a total of $21 billion in portfolio trading, with single trades as large as $1 billion in notional.
In June, MarketAxess confirmed plans to launch a portfolio trading service later this year, as a move towards basket trading continues to increase across the industry. The solution will allow users to trade on both price and spread for hundreds of different bonds with flexible negotiation options, and the ability to submit inquiries to multiple liquidity providers.
"Our strategic approach in every asset and region in which we operate is to build a market that works for every sort of trading strategy and client," Billy Hult, president of Tradeweb, added. "Our rising market share of TRACE, and the utility of the initiatives we've launched for corporate bond trading – from portfolio trading, to net spotting and Ai-Price, to integrating streaming liquidity across market segments – speaks to our ability to connect corporate bond clients in an entirely unique way."

An in-depth feature on portfolio trading will be published in the Q3 issue of The TRADE magazine.