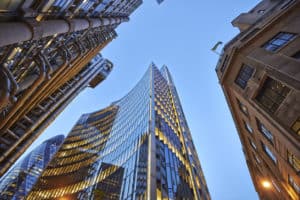 The Financial Conduct Authority (FCA) has established a new advisory committee to support its wholesale secondary markets work in equities, derivatives, fixed income and commodity derivatives.
According to the FCA, the committee's task will be to help develop reforms that improve market competition, increase consumer protection and enhance the integrity of markets; identify market changes that may affect the proper functioning of secondary markets; and provide data and analysis to support policy reforms.
The committee has been built to consist of 20 senior individuals who are experts in how secondary markets function as well as how they are regulated.
Among the 20 individuals who have been appointed as members of the committee are various heads of trading, including: Alex Skrine, director of electronic trading at Winterflood Securities; Daniel Mayston, managing director, EMEA head of electronic trading and market structure at BlackRock; Edwards Wicks, global head of trading at L&G Investment Management; and Robert Barners, group head of securities trading at LSEG and CEO of Turquoise Global Holdings.
Edwin Schooling Latter, director of markets and wholesale policy at the FCA, will chair the committee.
Rounding up the remainder of the committee are:
Christopher Murphy, co-founder & CEO at Ediphy Group
David Furlong, CEO at Virtu Financial Ireland
Elisa Menardo, head of public affairs and policy, Europe and UK at Credit Suisse
Hugh McIlvenna, head of investments at Vanguard Group Ireland
Jennifer Keser, managing director, head of regulation and market structure at Tradeweb
Kay Swinburne, vice chair of financial services at KPMG UK
Kirston Winters, chief risk officer at OSTTRA
Matthew Coupe, director, global head cross asset market structure at Barclays
Mike Anderson, CEO at Tradition London Group
Nick Dutton, chief regulatory officer at CBOE Europe
Rebecca Fitzpatrick, head of investment banking booking models at UBS AG London
Rebecca Healey, managing partner at Redlap Consulting
Simon Helm, head of regulatory affairs at TP ICAP
Tim Grange, director of regulatory policy at ICE Futures Europe and ICE Clear Europe
Trevor Mallinson, head of product at Bloomberg MTF
Virginie Saade, head of government and regulatory policy, EMEA at Citadel
All members have been appointed to the committee for a period of two years until 1 June 2024, with the option to renew.
To carry out its functions, the committee will meet regularly, typically on a quarterly basis, to carry out its functions.