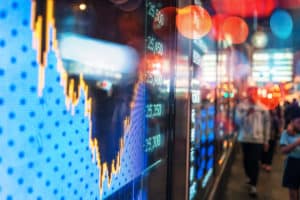 Buy-side institutions are increasingly turning to peer-to-peer forms of trading, using algorithms and trading passively to reduce costs, data by CME has found.
According to data collected on the exchange operator's listed FX futures market, trading in EUR/USD FX futures positions saw hedge funds achieve passive execution 64% of the time while asset managers traded passively 37% of the time.
Asset managers were also able to trade passively for one-third of their central limit order book (CLOB) activity in December, CME found.
CME said that as a result, buy-side firms were able to express the price they were willing to trade and let others subsequently trade against them without having to pay away a spread and accept a prevailing price to buy or sell in the market.
"Last year saw a dramatic increase in client adoption of listed FX products, with over 250 firms starting to trade new or additional contracts," said Paul Houston, global head of FX products at CME Group.
"The eight minimum price increment reductions we have made within the last three years combined with the ability to trade passively in the CLOB and the expanded network of 20+ liquidity facilitators for relationship-based trading on OTC liquidity means that buy-side firms can achieve enhanced price discovery and further trading efficiencies in listed FX at CME Group."
Market demand for peer-to-peer liquidity saw the launch of State Street's repo programme focused specifically on expanding the agency lending capabilities of buy-side clients in early 2021, later completing its first trade between a large asset owner and non-traditional investment manager in October.
The peer-to-peer repo programme is aimed at making overnight and term repo trading between counterparties easier, including between traditional and non-traditional asset parties.