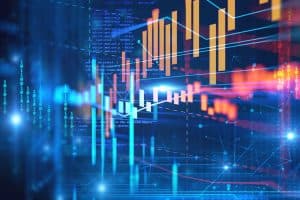 Electronic foreign exchange trading solutions provider, BidFX, is offering investment managers support for FX clearing via OSTTRA's clearing connectivity service.
Through the integration with OSTTRA's clearing connectivity solution, BidFX clients will be able to submit trades directly to leading CCPs.
FX NDF trades will also be able to be submitted directly for clearing by BidFX's trading participants, at multiple CCPS, without having to build out direct clearing connectivity.
In addition, a community of over 30 executing bank clearing counterparties will be able to benefit BidFX's clients who wish to clear trades.
As phase six of the Uncleared Margin Rules (UMR), due to be implemented in September, begins to draw closer, buy-side firms planning on optimising their balance sheets will be deciding whether clearing more of their FX trades will be their best option.
As the costs and operational challenges of the regulation's requirements are evaluated by investment managers, BidFX and OSTTRA's connectivity will be able to help those who decide to clear more of their FX flow.
"Buy-side firms trading large volumes of non-cleared FX OTC trades may face additional operational overheads due to UMR," said Alan Dweck, chief operating officer at BidFX.
"Our initiative with OSTTRA provides these participants with a much-needed range of options for clearing and seamless trading ahead of UMR phase six."
In December last year, OSTTRA expanded its OTC LimitHub service to support equities in line with the Central Securities Depositories Regulation (CSDR) deadline.
The expansion of the service looked to support market participants looking for ways to mitigate settlement risks ahead of the regulation's deadline this month.
"Adding BidFX to the existing OSTTRA clearing community increases the options available to market participants wishing to benefit from the efficiencies of FX Clearing with central counterparties," said Patrick Philpott, FX product strategy at OSTTRA.
"The final phase of UMR reinforces the industry's focus on initial margin and enhanced standards, and we look forward to working with BidFX and the wider market to ensure widespread access to clearing."