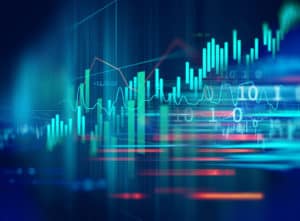 OSTTRA's OTC LimitHub service, powered by Traiana, has gone live with BNP Paribas Securities Services to extend clearing of European OTC equities in support of the Central Securities Depositories Regulation (CSDR).
The expansion of the OTC LimitHub service to support equities comes at a pivotal time when market participants are seeking additional ways to mitigate settlement risks ahead of the Central Securities Depositories Regulation (CSDR) deadline in February 2022.
The post-trade solutions company said the service will allow sponsoring General Clearing Members (GCMs) to credit check and approve their Non-Clearing Member clients (NCMs) to clear European OTC equities via multiple CCPs, ahead of February's CSDR deadline. The EU regulation encourages buy-side firms, banks and brokers to settle European market transactions in a timely manner to reduce the chances of failing trades and any associated buy-ins.
 "The launch of Traiana's Equity LimitHub service comes at a time when the market is looking to clear more OTC equities flow to benefit from settlement and capital efficiencies, especially in preparation for the CSDR mandate," observed Camille Papillard, head of clearing and settlement products at BNP Paribas Securities Services.
"The new limit tool will enable BNP Paribas Securities Services to monitor our extensive NCM broker and swap provider client portfolio to approve their daily trading activity for clearing using our General Clearing Membership status."
Equity LimitHub will offer sponsoring GCMs the ability to create and manage credit limits, as well as execute limit and authorisation checks for NCM broker and swap providers. This means sponsored NCMs can join Traiana's Equity CCP network for clearing, which will help reduce settlement costs and risks associated with bilateral settlement.
Joanna Davies, head of FX and Securities Business Development at OSTTRA, said the expansion of  LimitHub service into equities will enable more NCM firms to clear their European market flows via its Equity CCP Connect network, helping them to access the benefits of clearing.