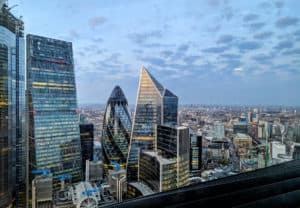 Outsourced trading firm, Outset Global, has appointed Cristina Escalante, a former  Goldman Sachs executive, as its new global chief operating officer.
Escalante will be based in Outset Global's London office and will be responsible for growing its global offering.
She joins the outsourced trading firm after serving as an executive director at Goldman Sachs for the last 10 years, most recently in a risk management and corporate treasury focused role. She began her career at PwC as an audit associate.
"Cristina's appointment is a sign of our commitment to be the leading independent outsourced desk in our industry," said Raymond McCabe, partner at Outset Global.
 "We continue to see demand from the investment community for our services, in both public and private equities with the firm examining other asset classes also at the request of clients. To secure someone with Cristina's operational experience is testament to the Outset Global brand and displays the focus we have on providing asset managers with the highest level of execution solution possible."
Outset Global has continued to expand over the last two years, making several senior appointments to its trading units.
In June last year, the outsourced trading firm also appointed the former Virtu European sales trading head, Nick Johnston, and former JP Morgan Highbridge Capital Management lead, Edward McCabe.
More recently, it added former Tier1 Financial Solutions account executive, Mike Cannon, and former Pearl Bridge Partners director, Andrew Sullivan, to its growing team.
Outsourced trading has continued to grow in popularity in the market throughout the course of this year, sparking several other providers of these services to bulk out their teams with new hires from the buy- and sell-side.