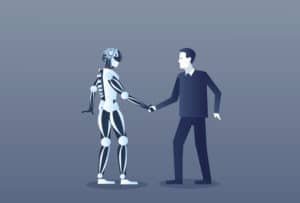 Adoption of artificial intelligence (AI) and machine learning will soon become embedded into the day-to-day trading and operations for hedge funds, according to senior institutional investor experts. 
Speaking at the 'Gaining the Edge Hedge Fund Leadership' conference in New York, representatives from the hedge fund and allocator industry discussed the significant importance the technology will have on investment strategies and processes. 
"AI and machine learning is going to raise the bar across everything. Those that are not paying attention to it now will fall behind," said one panelist from a $6 billion alternative investment manager, speaking under Chatham House Rules. 
Another panelist from a $4 billion hedge fund agreed, and argued that "every manager has to be looking at it", while another explained it is beginning to analyse where it can use machine learning for its investment strategies. 
"We are looking at AI across all of our strategies – whether it is for execution, research, capital allocation etc. The technology is something that is very real, but at the same time, it is not a strategy by itself. It depends on how managers use it," said one senior investment manager. 
The technology is becoming a necessity for hedge funds in order to analyse masses of data, predict corrections in supply and demand imbalances, as well as forecast market movements for tactical asset allocation. 
A recent poll conducted by BarclayHedge found that 56% of hedge fund respondents have used AI or machine learning to inform their investment decisions. Two-thirds also said they use machine learning to generate trading ideas and optimise portfolios. Just over quarter also said they use automation to execute trades. 
One speaker from a global asset manager highlighted that emerging hedge fund managers (sub-$1 billion in AUM), could become specialists in machine learning investing and develop viable systematic strategies. 
However, some of the largest hedge funds are developing machine learning tools or investing in it, including Bridgewater Associates and Man Group. In addition, Renaissance Technologies and Two Sigma have used the technology for investing for a number of years.
JPMorgan Asset Management arm is also planning to invest in emerging and established machine-learning statistical-arbitrage hedge funds.