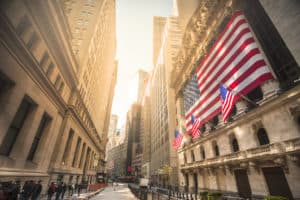 The member-owned equities exchange established by various major institutions to challenge incumbent exchange operators Nasdaq and NYSE is targeting to launch during the middle of next year.
Members Exchange (MEMX) said in a statement that it has filed with the US Securities and Exchange Commission (SEC) and subject to approval, will go live in the middle of 2020. MEMX will also begin client connectivity testing later this quarter.
Bank of America Merrill Lynch, Charles Schwab, Citadel Securities, E*TRADE, Fidelity Investments, Morgan Stanley, TD Ameritrade, UBS and Virtu Financial, are among the Wall Street institutions collaborating on the new exchange. It aims to increase competition in the marketplace, which is dominated by incumbent exchange groups, provide more transparency around order routing and a low-cost fee structure.  
According to the filing, MEMX aims to offer clients a unified order entry messaging standard, a simplified market data and distribution model, as well as simplified order types and order routing.
Jonathan Kellner, former CEO of agency broker Instinet, now CEO of MEMX, said in the statement that since confirming its formation, the new exchange has worked on putting together its senior management team and seeking feedback from market participants on its plans.
"We've talked with and listened to a comprehensive cross section of market participants to learn what's important to the investing public," Kellner said. "And we've spent a great deal of time developing a plan to reduce complexity, promote transparency, and deliver exciting technical innovation to create a better marketplace."
The nine institutions involved in the project confirmed plans to launch MEMX early this year, against a backdrop of bitter debate around the role of exchanges, the costs of market data and access, and complicated market structure. Industry experts commented at the time that MEMX must get to market quickly and be genuinely low-cost to survive, despite being a large consortium.