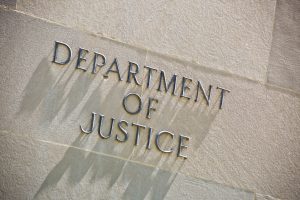 High-frequency trading firm Tower Research Capital will pay $67.4 million to settle allegations of spoofing by three former traders, the largest settlement to date associated with the illegal activity.
According to the charges from the US Commodity Futures Trading Commission (CFTC) and the US Department of Justice, for almost two years Tower Research placed thousands of orders to buy or sell equity index futures products traded on CME with intent to cancel prior to execution.
The spoofing scheme was intended to induce other market participants to trade against Tower Research's genuine orders at better prices or in larger size. The CFTC said that the unlawful activity resulted in almost $33 million in market losses.  
"I've been clear that the CFTC will be tough on those who break the rules. This case reflects that commitment as well as the continued importance the agency is placing on parallel efforts with our law enforcement partners. A robust combination of criminal prosecution and regulatory enforcement is essential to preserving market integrity and protecting our market participants," said CFTC chairman Heath Tarbert.
The US Department of Justice indicted two of the three former Tower Research traders that engaged in the spoofing scheme in October last year, and are due to be sentenced in February. The other is reportedly still at large.  
Tower Research has agreed to pay the penalty to settle the charges, and will now undertake remedial and cooperation obligations with the CFTC related to the case. Tower Research has since made investments in trade surveillance technology tools, increased compliance resources and revised its governance structure in light of the allegations.
"Traders at Tower Research Capital LLC fraudulently placed thousands of bogus orders they never intended to execute – to deceive other market participants and move the market for their own benefit," assistant attorney general Brian Benczkowski of the Justice Department's criminal division, commented. "This agreement includes monetary penalties, the return of unjust profits, and compensation of victims to protect our nation's commodities markets from manipulation."