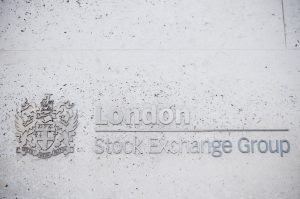 The London Stock Exchange Group's (LSEG) Turquoise set a new record on its block trading platform in October this year, after seeing €11.82 billion traded throughout the month.
The new record at Turquoise Plato Block Discovery is 22% higher than the previous record of €9.68 billion in October last year. According to Turquoise, eight of the top 15 record days on Block Discovery occurred in October, and nine of its top 10 record days, each above €600 million per day, occurred this year.
Speaking to The TRADE about the new record at Turquoise Plato Block Discovery, Robert Barnes, CEO of Turquoise, noted the increased activity on the platform happened despite the removal of 200 Swiss names from its stock universe in the summer after the EU decided not to renew Switzerland's equivalence.
"The fact that we are setting records, despite the removal of more than 200 Swiss names in July, is a great reflection of the industry increasing use of the service designed in partnership to achieve best execution," he said. "Features such as low-price reversion after the trade, consistently evidenced by independent venue performance analytics firms, have established Turquoise Plato Block Discovery as the market-wide convention. Customers also benefit from higher alpha capture and lower settlement fees that correlate with fewer number of tickets per same value when traded as a block."
The Turquoise periodic auction, Turquoise Plato Lit Auctions, has also seen larger sized trades over the past year compared to other frequent batch auction venues, despite concerns from EU regulators around the size of trades in auctions, and that they are being used to circumnavigate the MiFID II double volume caps for dark trading.
"There has been discussion around frequent batch auctions being used as an alternative to dark pools, and the concern related to the small trade size the auctions tend to have. Our profile, in fact, looks very different compared to other auction venues. We have plenty of small sized-trades, but we also see trades of large size despite other frequent batch auctions not associated with large trade size," Barnes commented.
On 31 October, Turquoise Plato Lit Auctions matched multiple large-sized trades above €1 million following the merger announcement of Fiat and Peugeot – with different firms on the buying or selling side of each trade.
"Unique liquidity also exists on Turquoise for AIM securities and Shanghai-London Stock Connect. The insight is that one is more likely to get a better result if one is interacting with Turquoise Plato Lit Auctions and this can be via inclusion of Turquoise Plato Lit Auctions as a venue in both dark and lit algo strategies," Barnes concluded.